DOWNLOAD
Tsugi Podcast 267 : Tambour Battant by Tsugi Mag on Mixcloud
1 Mim & Ntek Feat K-mi – Diggy Diggy (Tambour Battant Remix)
2 Rockie Fresh — Nobody
3 Niveau Zero – Permafrost
4 Matta – Hive (Forthcoming Chateau Bruyant)
5 ???
6 Tambour Battant – Headache
7 FreQ Nasty feat Tippa Irie & Solar Lion – Not Givin In (Flore Remix)
8 Bro Safari & UFO! – 2012
9 Tambour Battant & Aglory – Mouth
10 Tambour Battant & Niveau Zero – Quicka (THE UN1K Remix)
11 Bailey smalls – Baby, I Love You (Jay Fay Remix)
12 Habstrakt & Tambour Battant – Sarcasm (Forthcoming Never Say Die)
13 Infected Mushroom_ U R So Fucked (Opiuo Remix)
14 Dillon Francis – Bootleg Fireworks (Burning Up)
15 Alphaat – Maximum (Forthcoming Chateau Bruyant)
16 Budju – Take Control (Forthcoming Chateau Bruyant)
17 Astronomar – Swordfight
18 Santigold – Disparate Youth (Gorgon City Remix)
19 Author – The City
20 Culprate – Two
21 Bloody Beeroots – Chronicle of a fallen love (Alesia Remix)
22 MC2 – Feel Roll in (Smell Remix)
23 Doorly feat. Soraya Vivian-Rush (Go Freek Remix)
24 Shy FX – Raver (feat. Kano, Donae'o Roses Gabor) (MJ Cole Remix)
25 Dj Shadow feat. Little Dragon – Scale It Back (Mopse remix)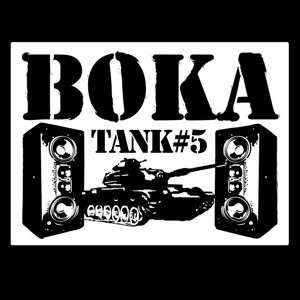 Released on Boka Records as part of the digital series TANK on 8th October 2012.
https://www.facebook.com/niveauzero?ref=ts
http://www.facebook.com/bokarecords
http://www.facebook.com/pages/Tambour-Battant/26733959696
http://www.facebook.com/MattaOfficial
including : Niveau Zero & Tambour Battant- Big what (Matta remix)
Forthcoming on RudeTOON Records
Tambour Battant Facebook
Le 28 et 29 avril dernier, Canal Street était présent pour la 3e édition du Festival Electropical Martizik' à St Anne, dans le Sud de la Martinique. Une programmation éclectique et de qualité: Gilles Peterson,Tambour Battant, DJ Vadim, Agoria, Paille ou encore S.Ky Kennenga, le tout dans un cadre idyllique (sur la plage du Club Med à St Anne).
La troisième édition du festival de musiques électroniques et caribéennes a réuni plus de 4000 personnes sur deux jours. Une belle réussite pour les organisateurs des Plages Electroniques qui ont le désir de créer une passerelle culturelle et touristique entre la Métropole et les Caraïbes.
Découvrez les images du festival Martizik' 2012 ainsi que les réactions à chaud de Gilles Peterson, DJ Vadim, Tambour Battant et Paille, artiste Martiniquais emblématique du reggae dancehall local.
1.HIPSTAS IN PARIS (PROD. BY MISS ILL)
2.ESPADRILLES (PROD. BY BEAT TORRENT)
3.RICH BITCHES (CLONE X FEAT. LEXICON. PROD. BY KAPTAIN CADILLAC)
4.FILLE DE PARIS feat. BEAT ASSAILANT (LIVE AT LA FLECHE D'OR, PARIS)
5.NUCLEAR FAMILY (LES DEUX EGLISES FEAT. LEXICON)
6.SEDATED (TAMBOUR BATTANT REMIX)
7.BIG MONEY (MR NO REMIX)
8.CALLS (SAMPLETON REMIX)
9.COME ON (NASSER FEAT LEXICON)
10.GENISIS OF SEX ROBOT (CALLS PART 2, PROD. BY TOXIC AVENGER)
11. QUITTEZ MOI feat. ORELSAN (CALLS PART 3, PROD. BY 2080)
12.Snap (live at parc monceau)
13. CLASSIC LEXICON MEDLEY Encore (NIKEHEAD, VOODOO, AND ROCK, live at la fleche d'or)
BONUS. HIPSTERS IN PARIS (COCAINE REMIX, PROD. by missill)
Tracklist :
Bubba Sparkxxx – Ugly (Oliver Twizt Bootleg)
Porter Robinson – 100% In The Bitch (Original Mix)
Dooze Jackers – Why We Fwee (Torro Torro Remix)
Redux – Bang it (Tambour Battant Remix)
Dooze Jackers – Why We Fwee (Gent x Jawns Remix)
Kid Olson – Pitched ! (Original Mix)
Zeds Dead – Ruckus The Jam (Original Mix)
Skrillex & Wolfgang Gartner – The Devil's Den (Original Mix)
The Unik – Where I came From (Original Mix)
Habstrakt – Rough (Brown n Gammon Remix)
Tthhee Ppaarrttyy feat. Uffie (Crizzly Remix)
Ayah Marar – Mind Controller (Cutline Remix)
Niveau Zero & Tambour Battant – Big What (Original Mix)
Wrestling Gang Bang – Shake (Tambour Battant remix)
Niveau Zero & Tambour Battant – Quicka (Original Mix) `
Zeds Dead – Hit Me(Original Mix) `
MSD ft VDA – No Forgo (Habstrakt Remix)
Broadrush – Move Ya (Original Mix)
Tambour Battant Soundcloud

Tambour Battant Fb
Our New year Gift !
<3<3